Education Project Management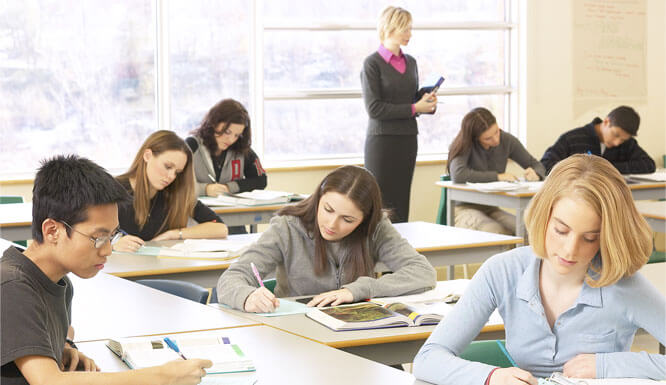 How an education project management tool can help.
Project management in education plays a vital role for schools and universities being under considerable pressure to manage projects to successful completion—both on time and within budget. This requires solid planning and proper execution to track progress. A powerful project management solution can help you minimize costs and deliver on time. With this, you can manage all your projects from building new facilities to implementing new learning standards or upgrading courses and ensuring that school administrators and faculty receive accurate progress reports.
Education project management software is useful for lecturers who teach online courses in which university students create content and work on small research projects involving surveys and interviews, often for real organizations who need research done. This fosters a virtual classroom culture where students can interact with their lecturers from any place and at any time to resolve their issues and clarify doubts. In addition, research students can use project wiki to collaborate on a group report and share the results of their research.
We have a dispersed leadership team from coast to coast. I looked at a number of different collaborative solutions and was very impressed with Zoho. The price was very reasonable, the functionality is very extensive, and I have had very good response from the support staff in responding to issues and inquiries. In addition, they are also continually adding to the functionality based on customer input.
- Mark Coyne, Navigators.org, Education
Key Business Benefits
Give students easy ways to connect with their teachers and peers to keep them more involved in their classes.
Make it easier for teachers to find instructional resources, track grades, and communicate with the parents.
Facilitate students to access crucial learning materials, campus resources and guides all from one place.
Create a virtual classroom for students to actively participate, share contents and brainstorm on new ideas.
Allow for issues to be resolved quickly and more efficiently as students can get together and analyze data.
Maintain online schedules and calendars for students to track project/assignment deadlines.