The perfect development setup
Sandboxes are mirrored instances of your organization's Zoho CRM account where all metadata like settings, configurations, and functionality are cloned. Add any existing user to your sandbox or include third party developers without having to include them as licensed users of your account. The sandbox enables users to create and test changes with the same configurations as your live Zoho CRM account.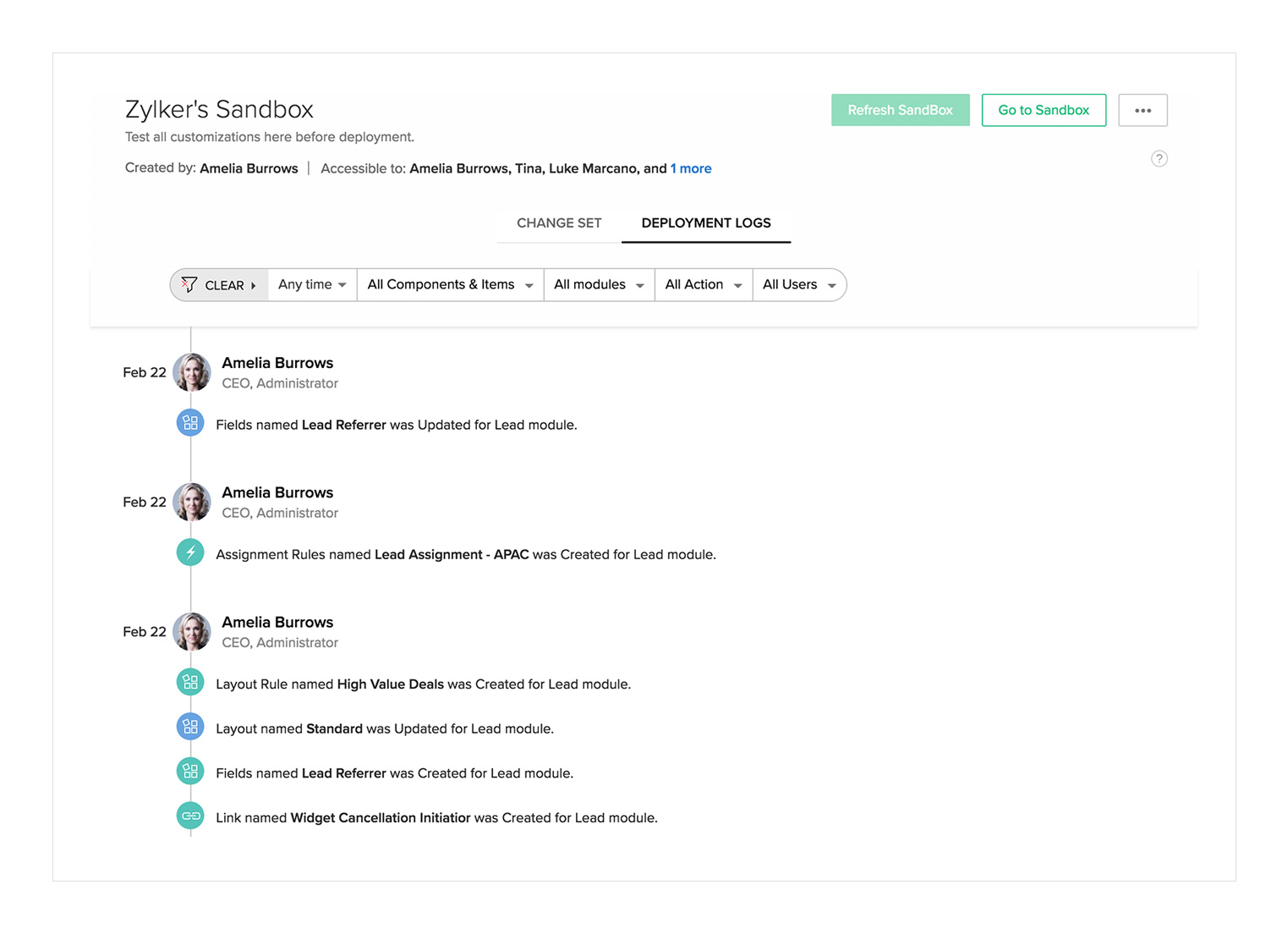 Check every change with 100% accuracy
The sandbox isn't just for developers to work on customizing your account. You can beta test any change before you decide to deploy and ensure that it works as expected. Unsure if your team will embrace the new setup well? The sandbox enables you to give access to just a few users so they can review each change by performing the same actions they would in their actual account.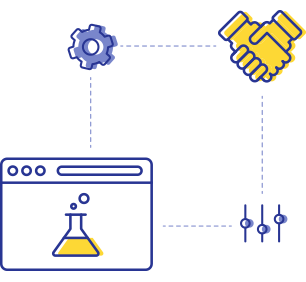 Advanced Deployment Options
Deploy changes in any order you want, not in the order in which they were made. The sandbox's advanced deployment options ensure that you wouldn't have to wait for an inconsequential change to get deployed, just to push a crucial change ahead in the deployment queue.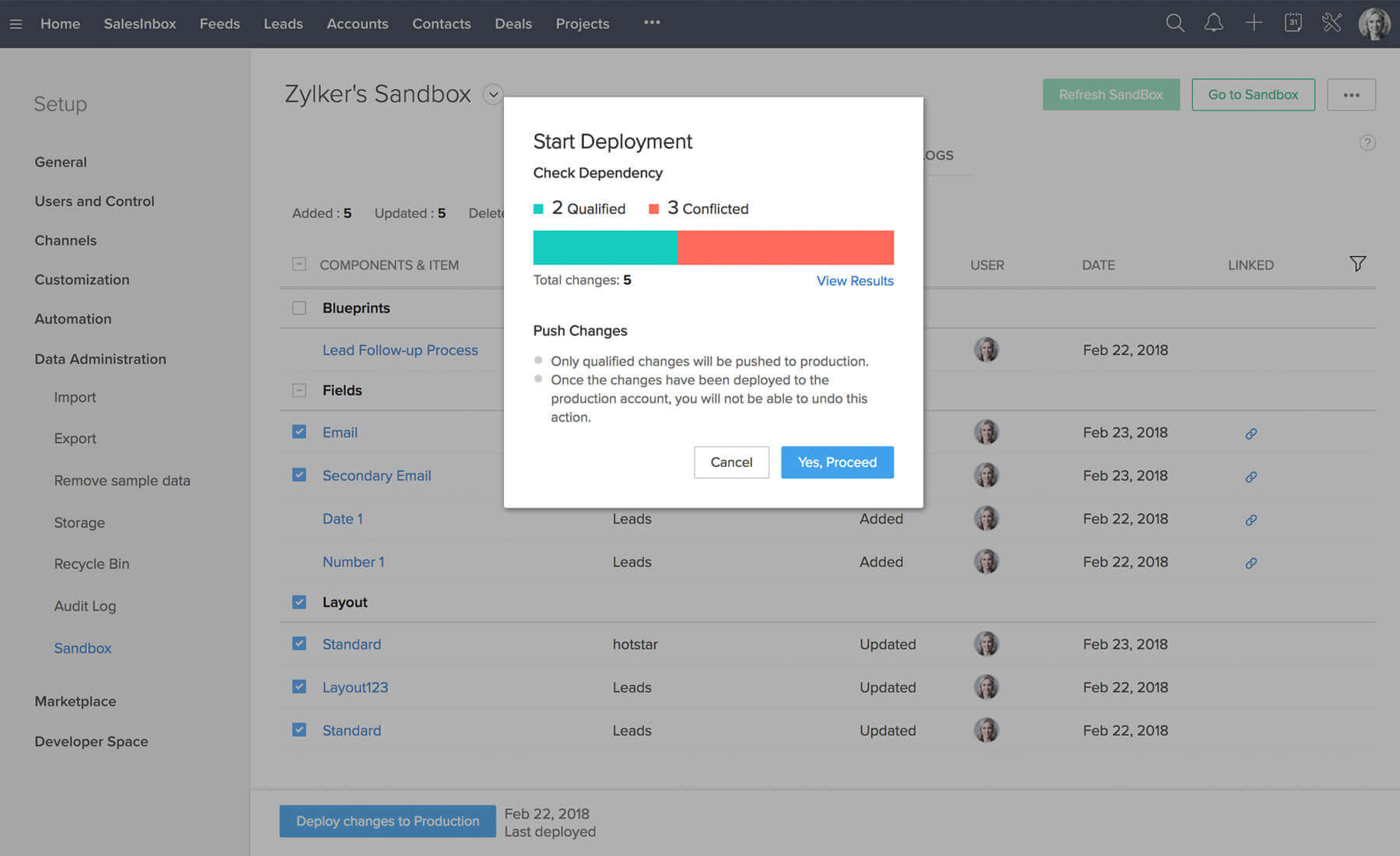 Choose what changes to deploy

Use partial deployment options to publish only the changes that you are confident with.

Identify dependencies and conflicts

Quickly run dependency checks to identify which change sets are conflict free and ready for deployment.

Use logs to track all deployments

Use logs to inspect your sandbox and gain insight into your history of deployments.