Build your reports.
Build custom reports using the summary, tabular, matrix view or use one of our 40 default reports to compare data across multiple modules via a matrix layout. Turn your reports into visual representations by selecting from an array of chart options ranging from pie charts to funnel graphs.

Organize your reports.
Drag and drop your customized reports into the appropriate folder. Create new folders, share them with your team, or keep them private. You can also quickly access frequently used reports by adding them to your Favorites folder.

Share your reports.
Turn in reports on time by sending them instantly as attachments, or by scheduling automatic delivery to your inbox on a recurring basis. Export your reports as PDF, XLS or CSV files in just a few clicks.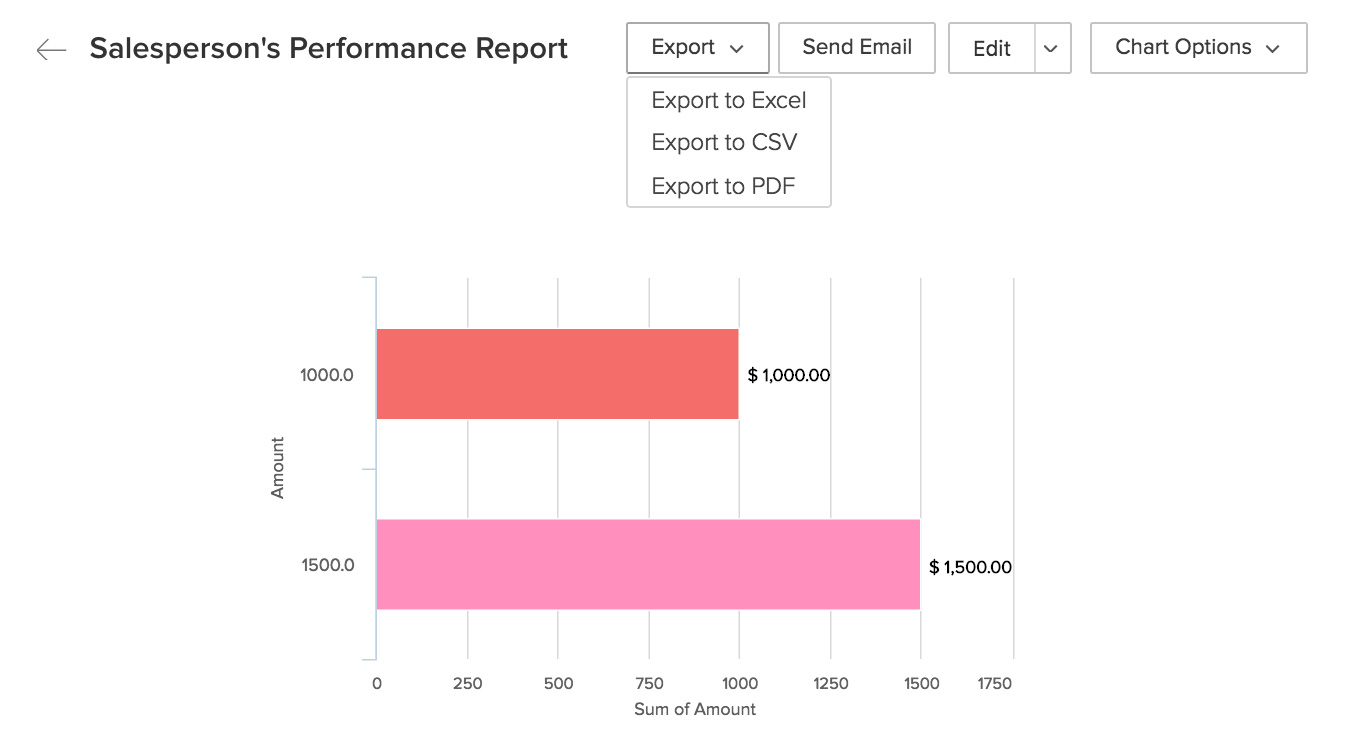 Find your reports.
Use the advanced search filter to quickly locate reports, or add them to your Favorites folder for immediate access.

Use your reports.
You can view charts, graphs, and reports in a separate pop-out window while you continue working in CRM. Turn reports into charts or tables and add them to your customized dashboard.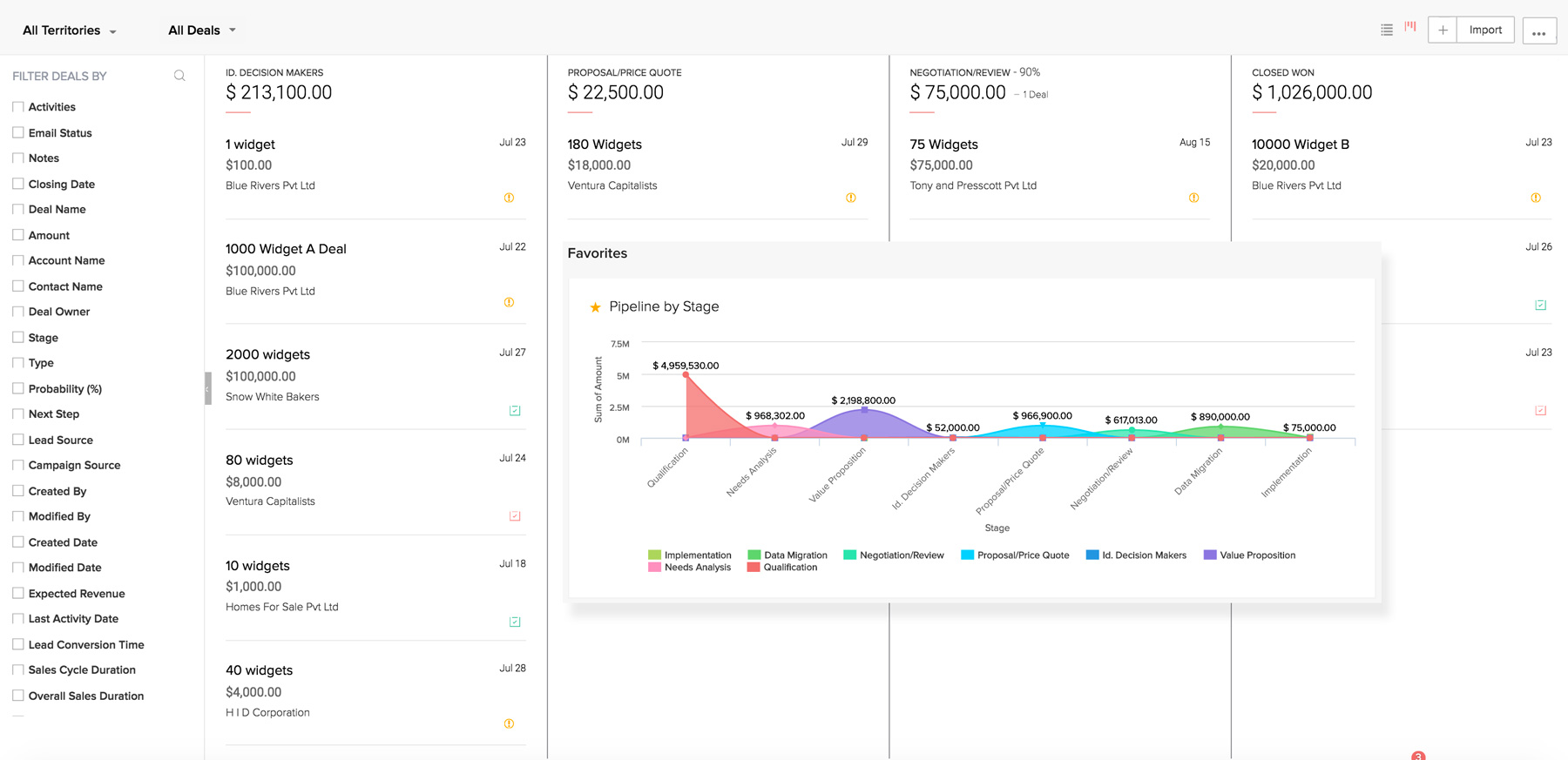 Customize your dashboard.
Add sales performance charts, marketing campaign reports, or engagement analytics to your customized dashboard. You can share dashboards with your team or keep them private.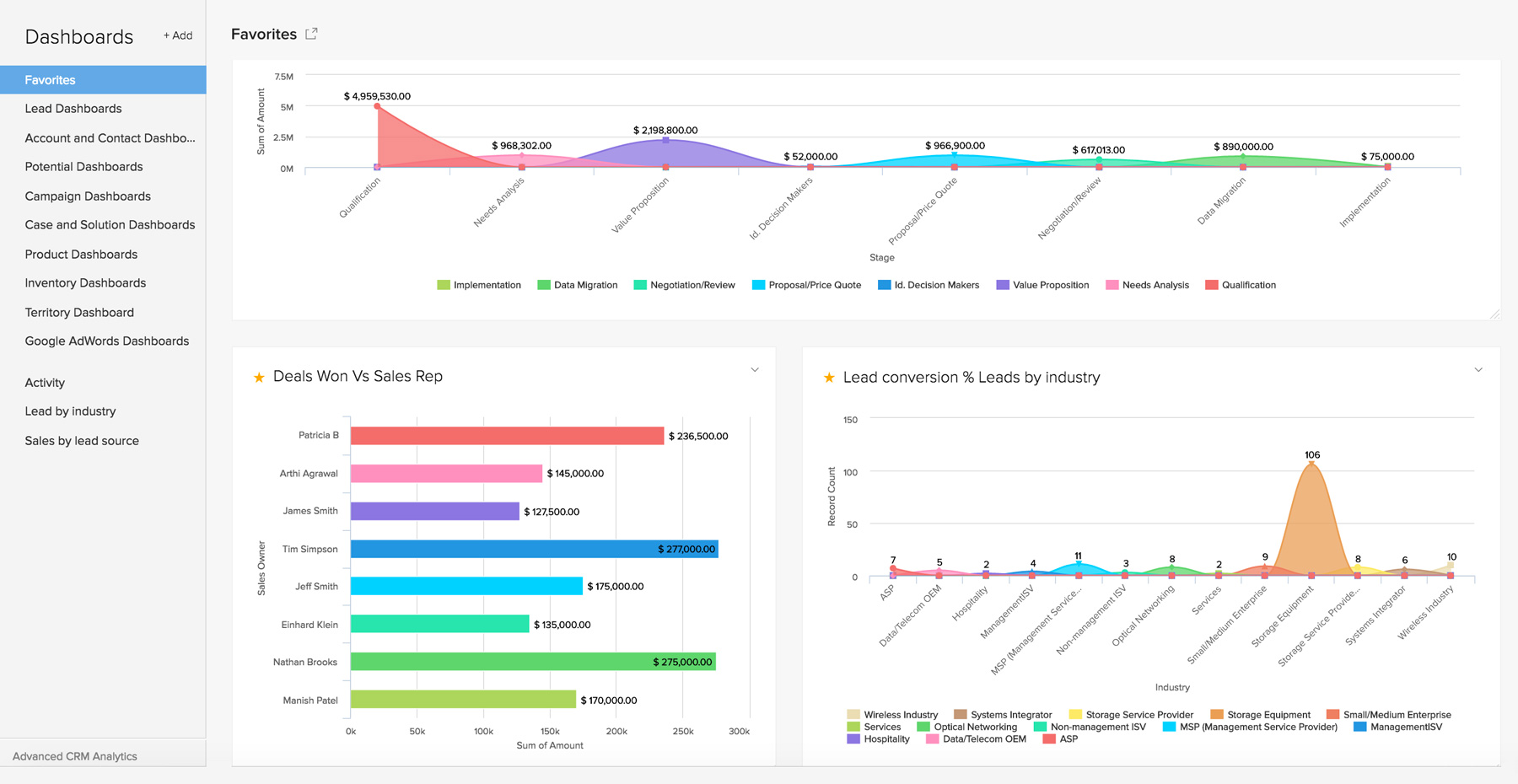 Embed your charts.
Use unique embed codes to add your customized reports to third-party dashboards.

Drill down reports for custom needs.
See which of your Google AdWords campaigns gives you the highest ROI by accessing our specialized Google AdWords reports in Zoho CRM. Dig into the details of your sales team's performance by running call or activity reports. Visitor reports help you understand your customer via in-depth data on the contacts looking at your website.
Learn More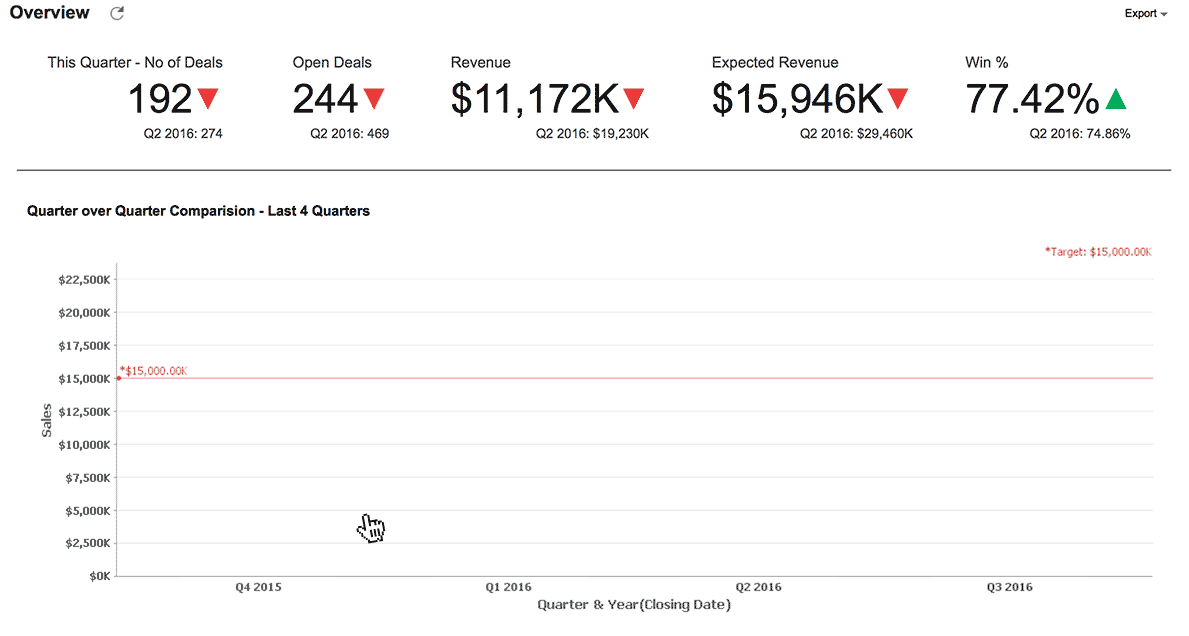 Advanced CRM Analytics.
Advanced CRM Analytics powered by Zoho Analytics allows the analyst in you plug in data from any source and create powerful reports and dashboards. Let sales and marketing teams make better, data-driven business decisions and increase your bottom line.
Learn More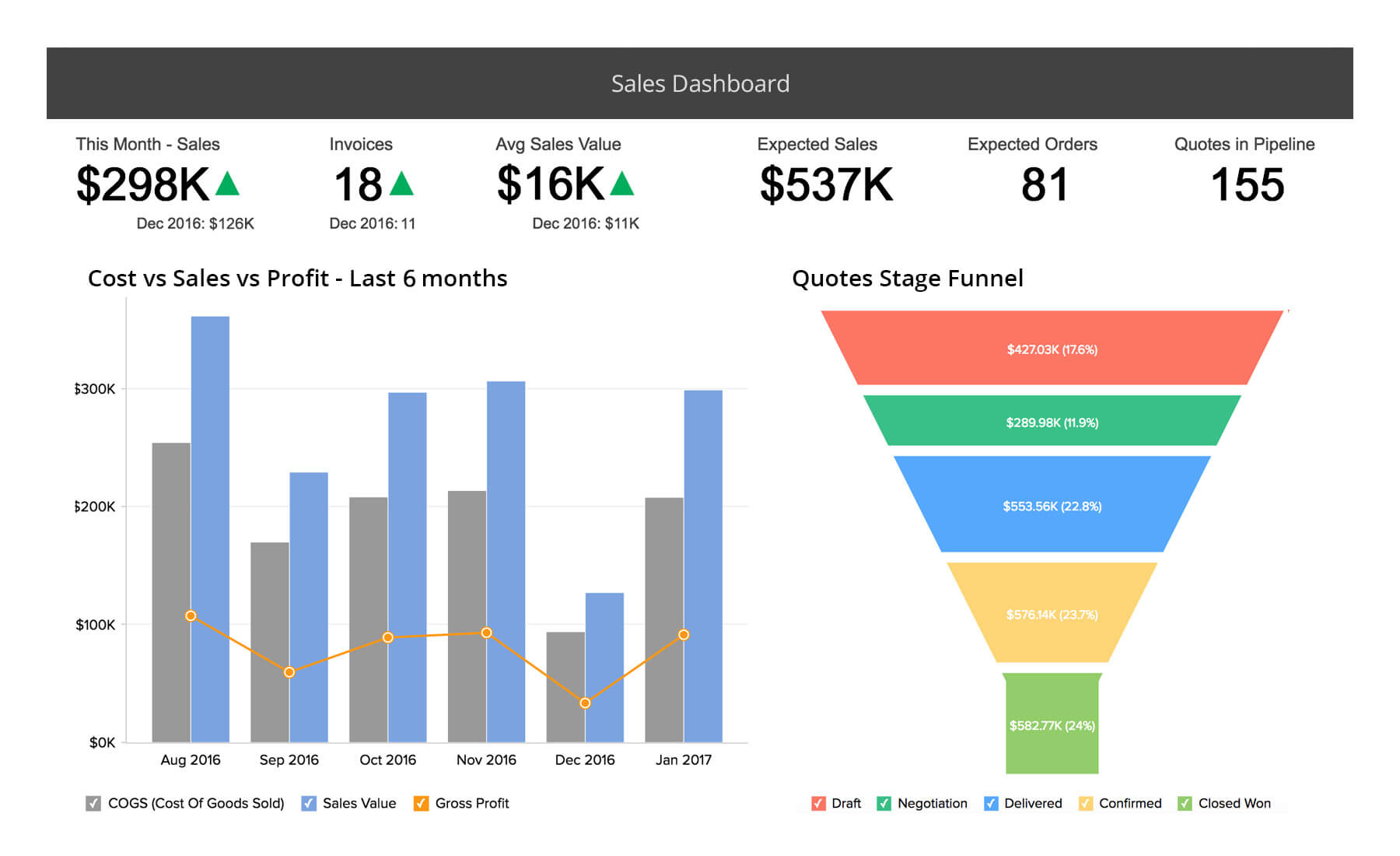 Standard Zoho CRM Reports
Sales Reports
Sales person's performance report
Deals closing this month
Pipeline by stage & probability
Revenue this month
Marketing Reports
Sales cycle duration across lead source
Campaigns revenue
Leads who visited your website
Leads by keyword
Deals closed from Google AdWords campaign leads
Activity Reports
Live chats answered this month
Checkins by sales person
Lead conversion across owners