A central library for all your sales documents.
When you spend too much time searching for your sales collateral, you lose productivity. With the Zoho CRM document library, access all your collateral in a central location, and create folders and sub-folders for quicker reference. Stop looking for files and start closing more deals.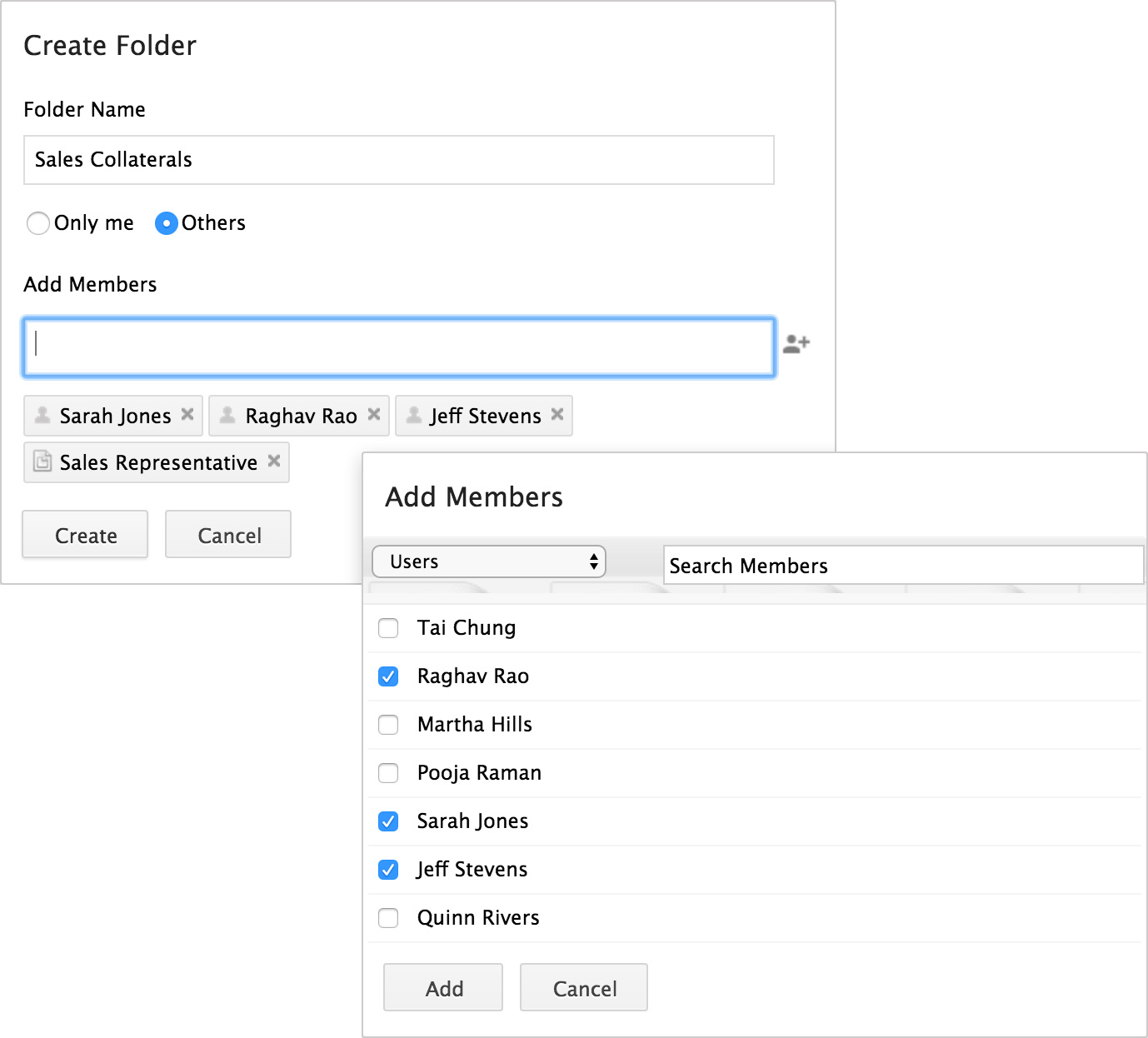 Share documents with the right people.
Take control of your document repository by managing access privileges. Use Zoho CRM's role-based security to get content into the right hands. Give access to users based on their roles in your organization.
Link the right collateral with the right deal.
There is no need to dig through all your documents when you just want to send the latest sales material to your leads or contacts. The document library intelligently connects relevant collateral with the appropriate lead or deal.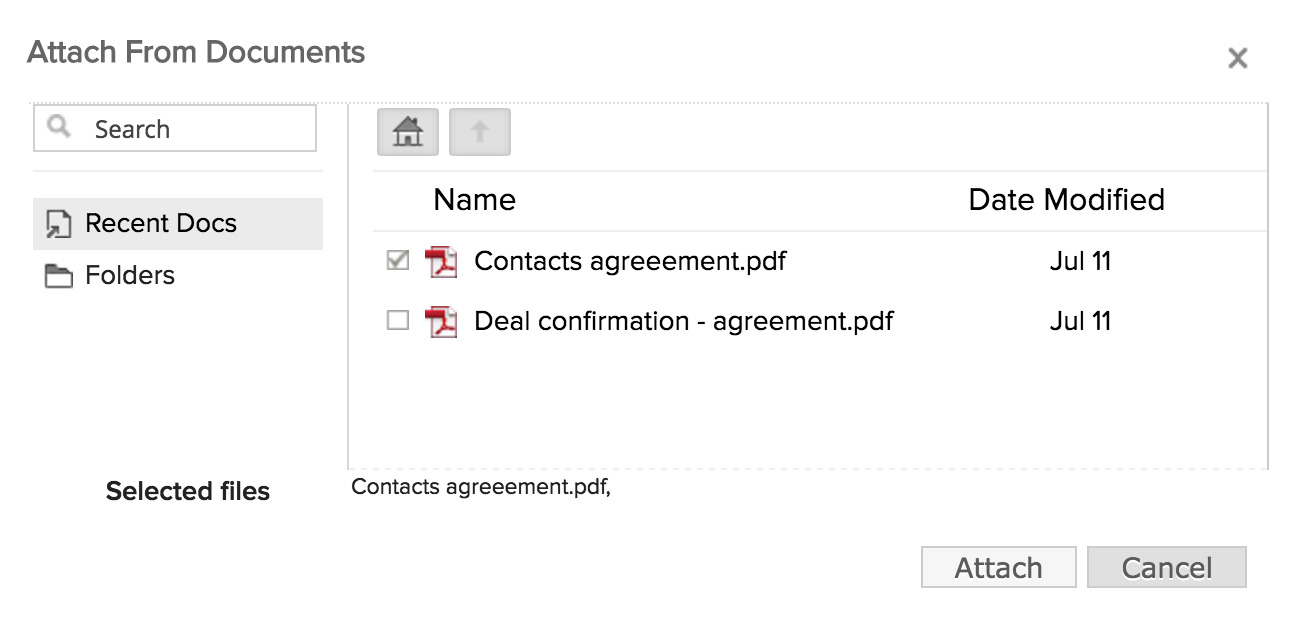 Multiple versions.
Have multiple versions of your sales collateral in the Documents Tab and access the latest draft of the document whenever you log in.