Celebrate sales.
Spread the excitement of closing big deals with colleagues and managers. Set up a workflow alert from CRM to share the good news instantly.

See a snapshot view of deals.
Having a close eye on your deals is easier when you can see the deal stage as well as the numbers associated with it in a single screen. Know how much of your expected revenue is near closing, and which deals need immediate action.

Deal stage at a glance.
View what stage a deal is in without any scrolling. You can also update the deal's stage from the same place. Say you are on a call with a prospect and the deal stage moves from needs analysis to value proposition; you can update it then and there.

Start quote-ing from CRM.
Sending quotes to your customers shouldn't be a hassle. Create quotes the easy way from inside the Deals module. Include the most relevant product information, such as price and quantity, as well as customer data for easy record-keeping and organization. Work smarter by generating a personalized quote, and instantly email it to your customer from inside CRM.

Try the CRM that's trusted by more than 50,000 businesses worldwide.
Begin free trial
Know who you are talking to.
Who you are talking with can drastically change the way you prepare and present a sales pitch. The CTO of a company has very different concerns, requirements, and viewpoints than the CFO. By updating the contact roles in your CRM, you'll always be prepared to deliver the best pitch, no matter your audience.

Track your sales pipeline.
View in-depth reports about deals closing this month, daily revenue, sales stages, and more. Use dashboards to identify bottlenecks in the sales process and see the areas for potential growth opportunities.
Learn More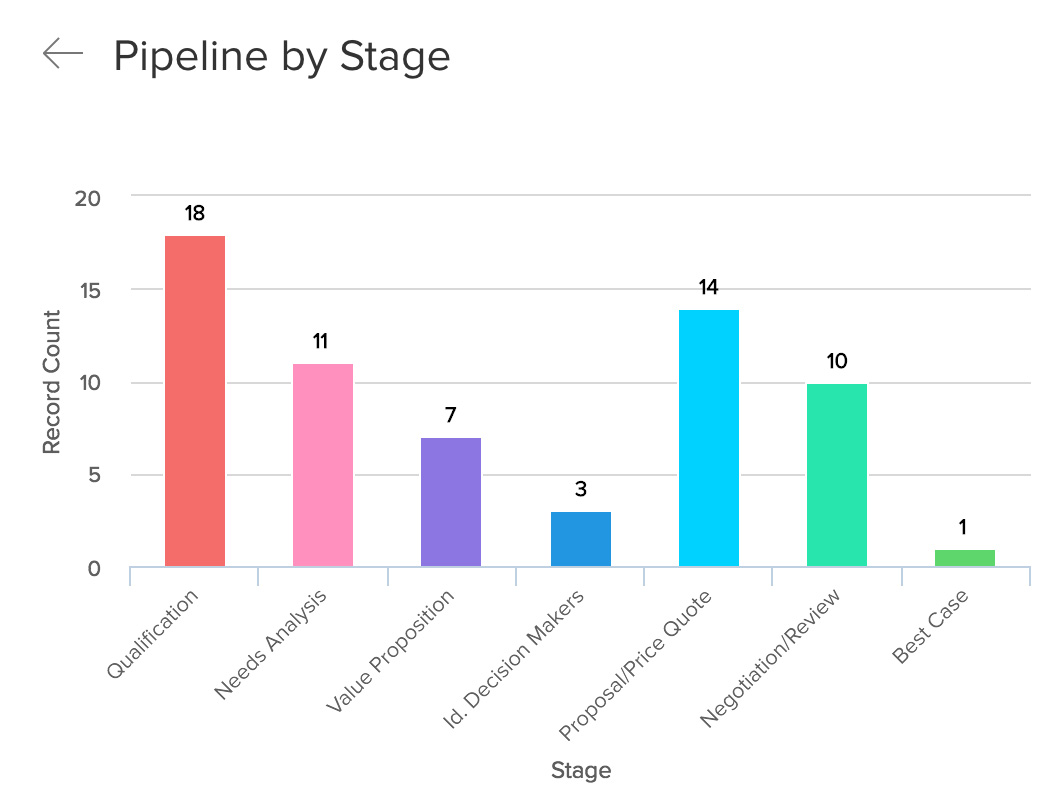 Keep tabs on the competition.
During sales follow-ups, prospects want to hear what makes your solution different from the competition. Making a note of competitors' strengths and weaknesses helps you pitch the advantages of your solution better.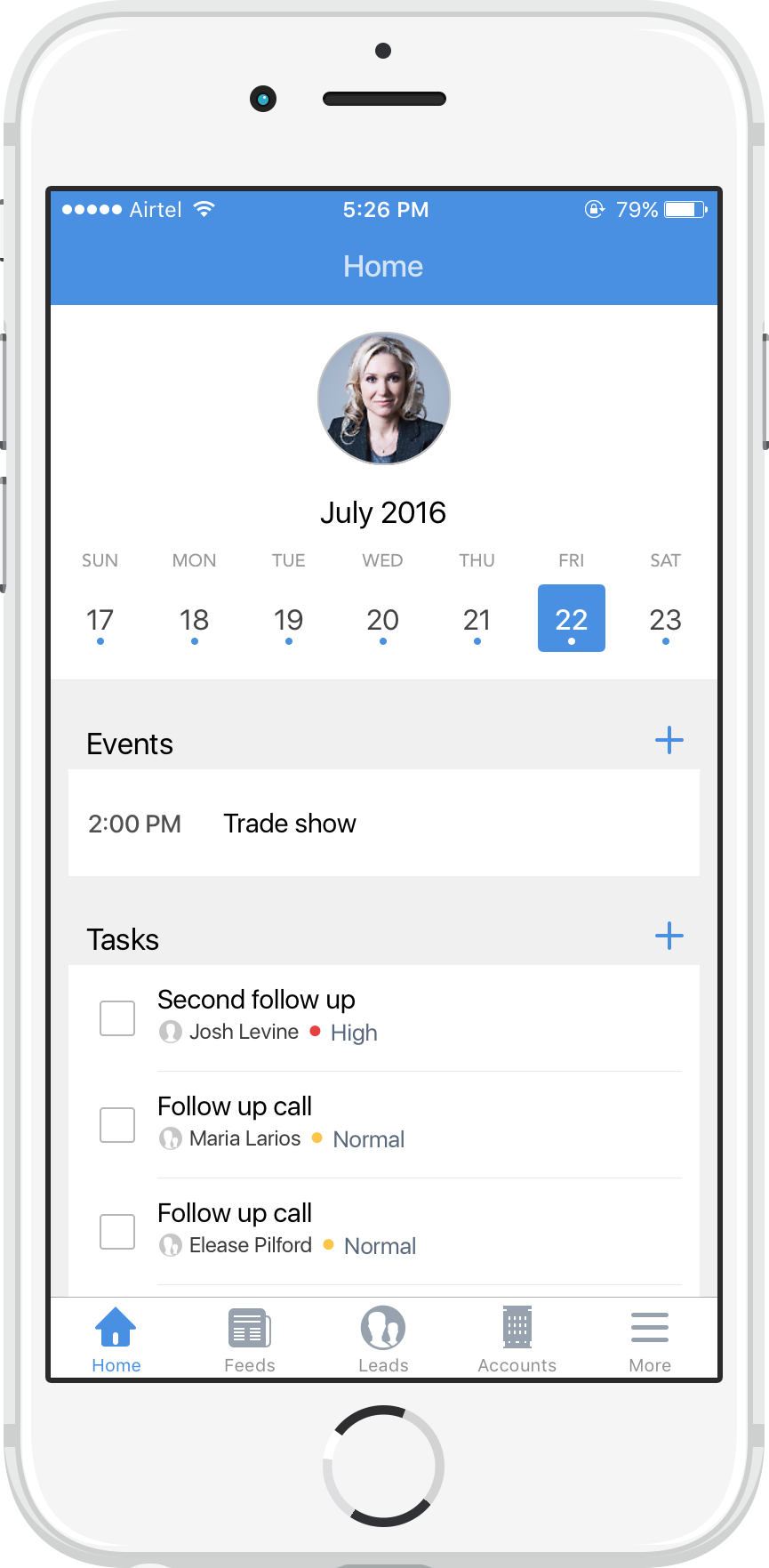 Close more deals on the go.
Successful salespeople aren't constrained to an office; your CRM shouldn't be either. Zoho CRM comes with a mobile app that lets you check in at the customer's location, download sales material, close the deal, and notify your team before you even meet the next prospect.
Learn More